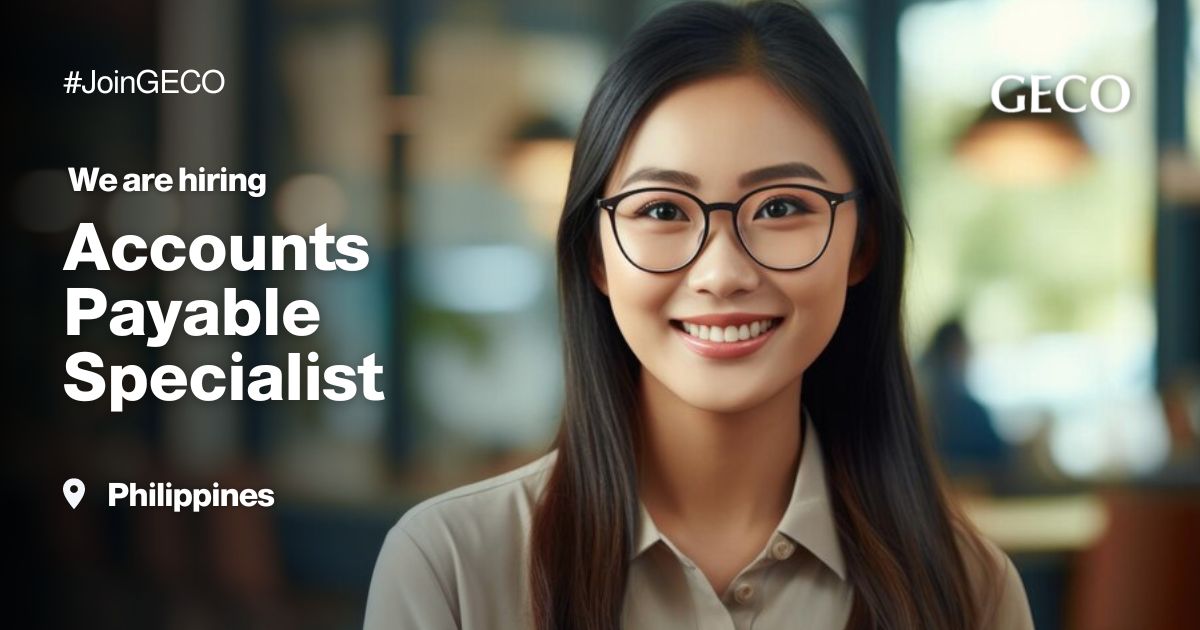 Accounts Payable Specialist
JOB SPECIFICATIONS
Must Have:
o Candidate must possess at least a Bachelor's/College Degree in Finance/Accountancy or equivalent.
o At least 1+ years accounts payable or general accounting-related work experience
o Should have experience in Shared Services
o Should have experience with ERP Systems (SAP preferred)
o Should have good analytical skills
o Above average communication and interpersonal skills
o Team player skills
o Be able to work in a structured environment
o Good people's skills
o Excellent EXCEL skills
KEY RESPONSIBILITIES:
Accounts Payable:
● Processes vendors' invoices and employees expense reports;
● Responsible for the resolution of invoice and expense report issues and problems;
● Ownership in investigating and resolving any AP items on the Cashbook;
● Responsible for checking expense report against receipts;
● Coordinates with internal customers (Business Units) for any query and/or disputes;
● Works with the supply chain teams (Procurement) for 3 way matching problems;
● Responsible to minimize the number of invoices not validated/not accounted in the system;
● Monitors purchasing accruals (including clean-up activities);
● Reconciles supplier statements;
● Responsible to close SAP modules during month end;
● Other related duties which may be assigned by immediate superior (Finance Manager)
Payments:
● Initiates payment runs with reasonable promptness and accuracy which includes ability to resolve issues with minimum supervision (includes ensuring full approval in the bank within 24 hours from initiating the batch);
● Ensures prompt application of Credit Notes and Prepayments/Advances;
● Seeks approval for payment batches from BU's and adjusts payment batches as required;
● Deals with daily payment concerns of BUs including requests for urgent payment and employee related payments/payroll
Apply now!!