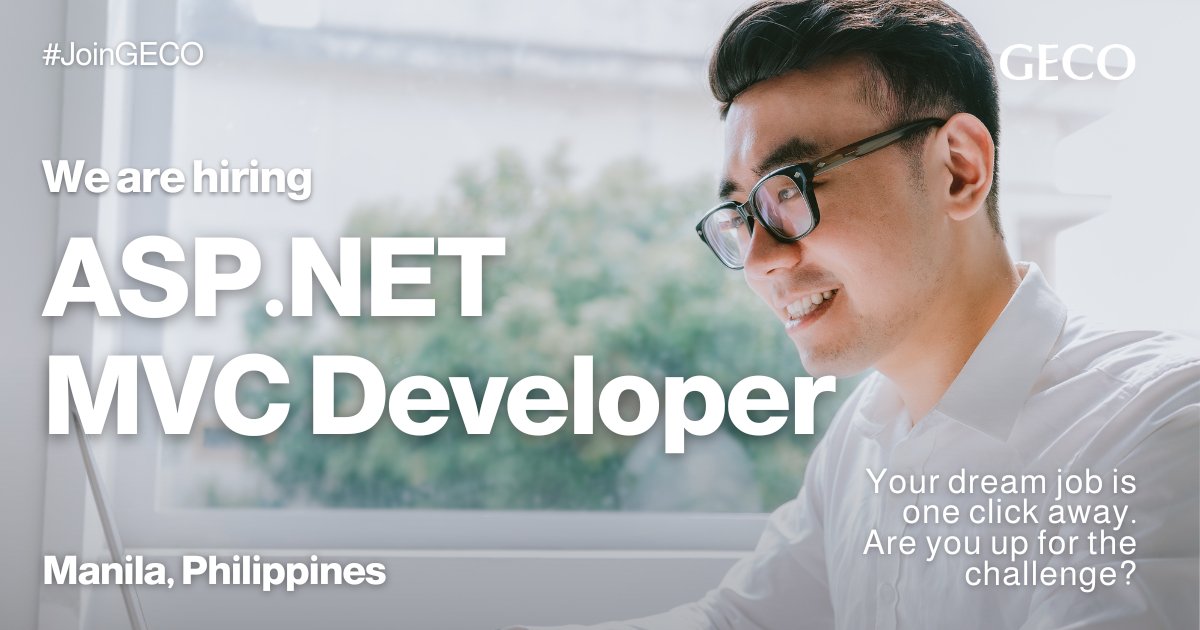 We are looking for an experienced and enthusiastic ASP.NET MVC Developer to join our team in the Philippines.
Job Qualification:
Bachelor's Degree in Information Technology or its equivalent.
At least 2-3 years' relevant work experience in ASP.NET MVC.
Job Description:
Design, develop and configure software modules, interfaces and components.
At least 3-5 years of experience in developing solution, built and cutover systems.
Programming ASP. Net MVC using C#, Web API, Entity Framework, HTML 5, Java Script, JQuery, CSS, Bootstrap.
WebSphere MQ and Database: MS SQL Server
Apply knowledge of technologies, applications, methodologies, processes and tools to support the system.
Ability to work as a team member.
Ability to work creatively and analytically in a problem-solving environment.
Good command of English communication (written and oral) and interpersonal skills Interact with various stakeholder to finalize the design and interfaces.
If you are interested with the role, Click the Apply button below!