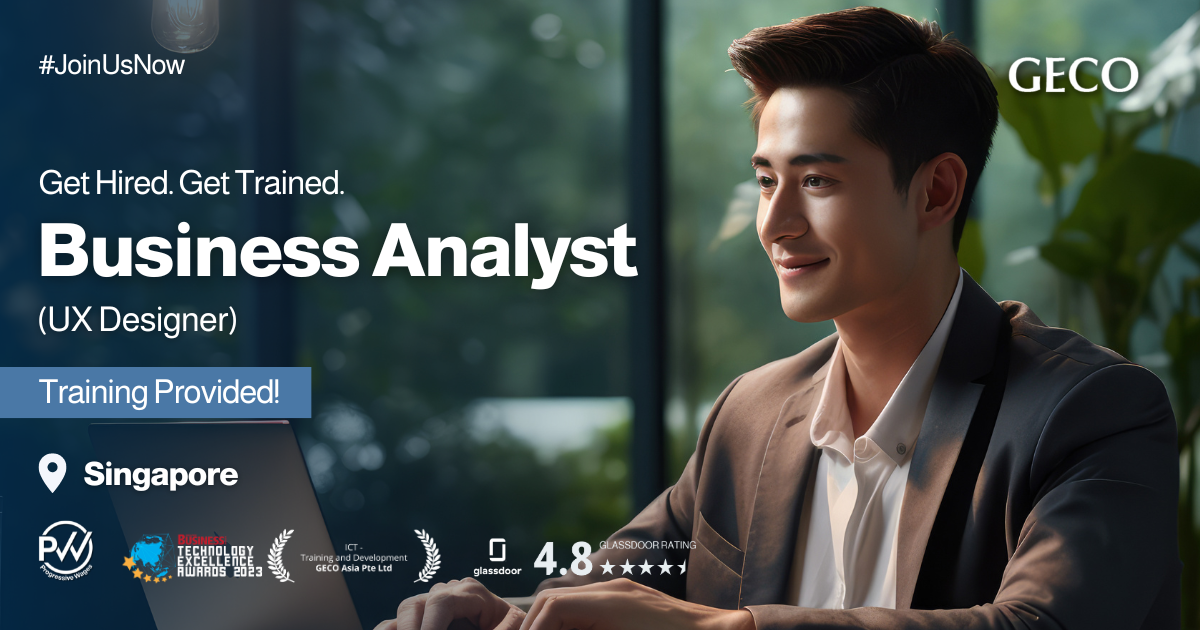 Business Analyst (UX Designer) - Training Provided!
We are looking for motivated IT Professionals who are interested to upskill their technical expertise to become a Business Analyst with skills in UX Design.
If you possess the basic skill requirements below, then you are the person we are looking for. Apply now!
Job Requirements & Qualification: