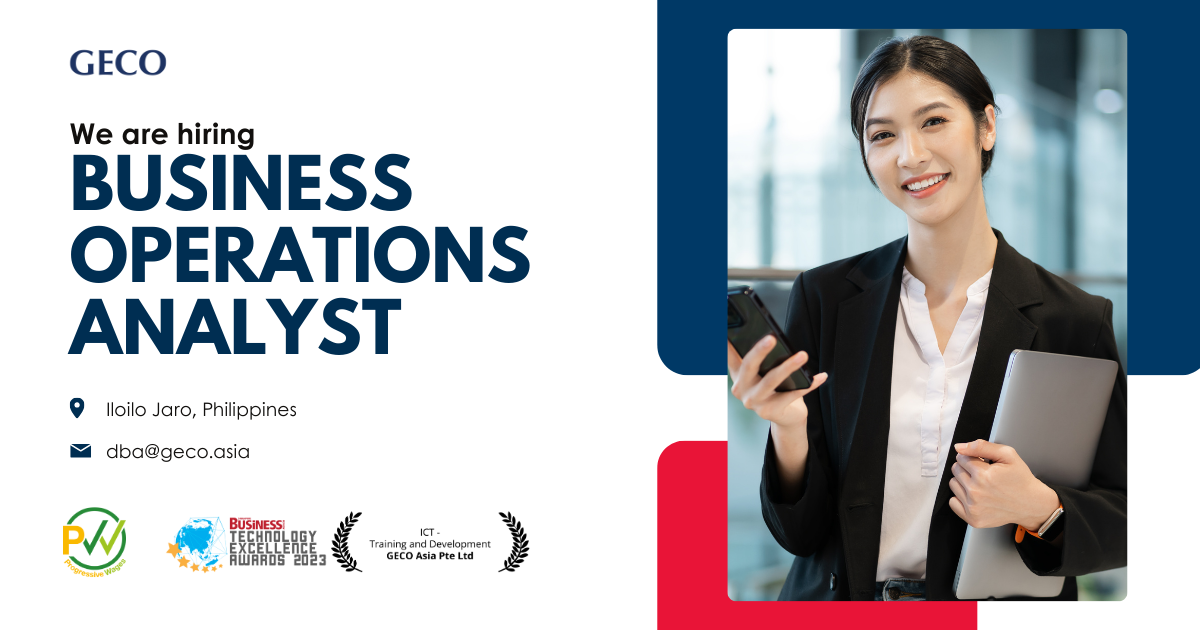 Business Operations Analyst
We are seeking a highly motivated and detail-oriented Business Operations Analyst to join our growing team. If you are passionate about data analysis, optimizing processes, and contributing to the success of a high-performing sales team, this is the opportunity you've been waiting for.
Join us in our mission to drive excellence and make a significant impact on our company's success. We look forward to welcoming you to our team. Apply now!
Job Requirements & Qualifications:
Degree in Business Administration, Economics, Accounting, or related fields.
Minimum 2 years' experience in business analysis and/or

sales operations.

Proficiency with productivity software (Excel, Word and PowerPoint)
Highly analytical, passionate for details, and quantitative mind, capable of translating analytical insights into actions.
Strong time management skills with ability to work independently in a deadline driven environment.
Strong cross functional skills with the ability to engage at all levels of the organization. Excellent interpersonal skills.
Excellent verbal and written communication skills.
Good to Have Skills:

CRM
Competitive Analysis
Microsoft Excel
Dashboard Experience
Business Analysis
Administration
Sales Operations
Ability to Work Independently
Job Roles & Responsibilities:
Support business activities and processes of the Sales team including new customer onboarding and empanelment.
Generate analytical reporting to fully examine revenue metrics, market share metrics, and sales performance metrics.
Execute and organize customer database. Maintain process and data integrity.
Coordinate and facilitate sales execution of business initiatives and collaborate efficiently with cross functional teams.
Review sales forecast and revenue report process, work with System team to define and automate the system reports, templates, and dashboard.