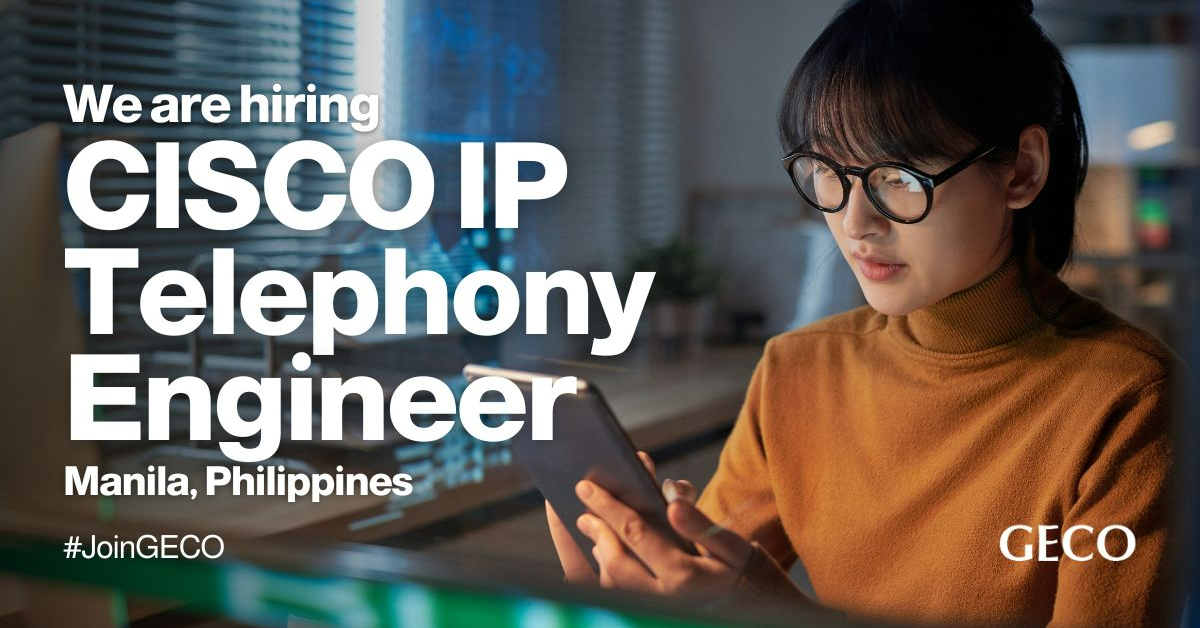 Are you an experienced CISCO Enterprise IP Telephony Engineer looking for a new challenge and an opportunity to further advance your career? This is your chance now.
Job Requirements:
• Strong understanding of Detailed Telephony Infra, VoIP signaling standards and telecommunications protocols.
• Preferable some Hands-on experience on Telephony or Industry standard PBX's (Cisco)
• Must know IPT, Call Center Technologies hands on experience - CUCM, UCCX, Unity Voice Mail, CUIC reporting, Extension Mobility, SRST, CTI, Cube, SBC, Dial peers, Translation profile, QoS, Voice Gateways/Routers, Network Basics, Call Recordings, Wallboard, Call flow design, SIP servers , Finesse, CIPC/Jabber, CME, TFN/DID configuration and troubleshooting, UCS/ESXI administration/management, etc.
Job Responsibilities:
• Accountable - to Provide L2/L3 team end to end help & Support, Outage Issues & Troubleshooting bridge, Cisco Remote TAC ticket
• Monitor Auto Alerts in Solarwinds/monitoring tools etc and alert the teams accordingly and notify the group, daily checklist.
• Accountable to handle avoid Multiple Ticket issues for same concern & ticket Assignments to all lower teams.
• Leading Escalation on any burning issues coming to project DL – based on users concerns and key words /reminders /age of the tickets.
• Manage end to end operational responsibilities of Cisco voice services on a day-to-day basis including (but not limited to) installing and configuring handset, voice gateways/routers and related Telephony parameters.
• Monitor the regular reporting on key performance parameters and utilization statistics of Cisco voice service and Networks.
• Keep inventory of floor Assets and maintain/check desktop configurations
• Responsible for Tier 2 /Tier 3 support & Working with Escalations.
• Accountable for root cause analysis with internal team, vendor and client tech team. Work with respective support team to help identify action Items and corrective action for further improvements
• Should be able to implement BCP/DR and execute the drill for projects.
• Accountable to Implement change requests for IPT and Contact Center applications and work along with vendors/client wherever change coordination is required.
• Maintain documentation for continuous improvement and knowledge base of resolutions to common or recurring problems.
• Coordinate with other teams to resolve a problem and establish effective working relationships with vendors to ensure timely assistance for any issues/problem.
• On-Call Support
What's in it for you: