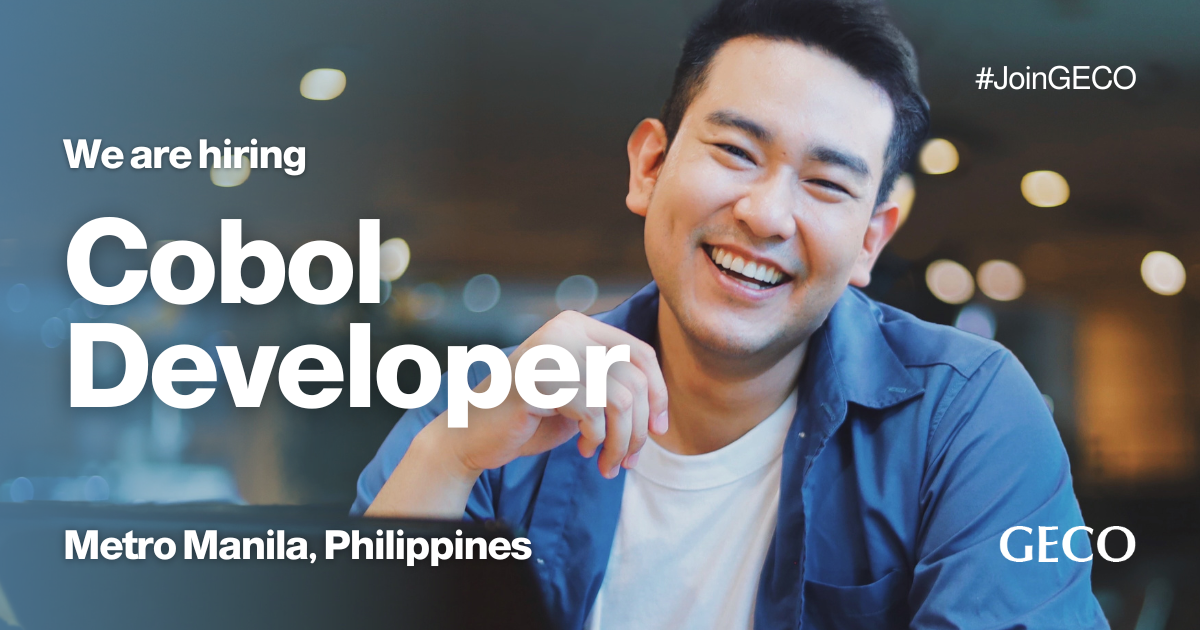 We are looking for an experienced and enthusiastic COBOL Developer to join our team in the Philippines.
Job Qualification:
Bachelor's Degree in Information Technology or its equivalent.
At least 2-3 years' relevant work experience in COBOL development.
Job Description:
Maintaining and developing COBOL.
Developing, Designing, Coding, and Testing changes to enterprise software applications.
Test COBOL programs for errors and fix the faulty lines of computer code responsible.
Use code libraries, which are collections of independent lines of code, to simplify the writing.
Responsible for technical analysis and design, code and testing coordination and Defining coding standards to ensure code integrity.
Document systems and programs enhanced, developed and implemented.
Gathering and documenting system requirements and Fine-tuning DB2 SQL queries.
Possess strong analytical, problem-solving, communication, and interpersonal skills.
If you are interested with the role, Click the Apply button below!