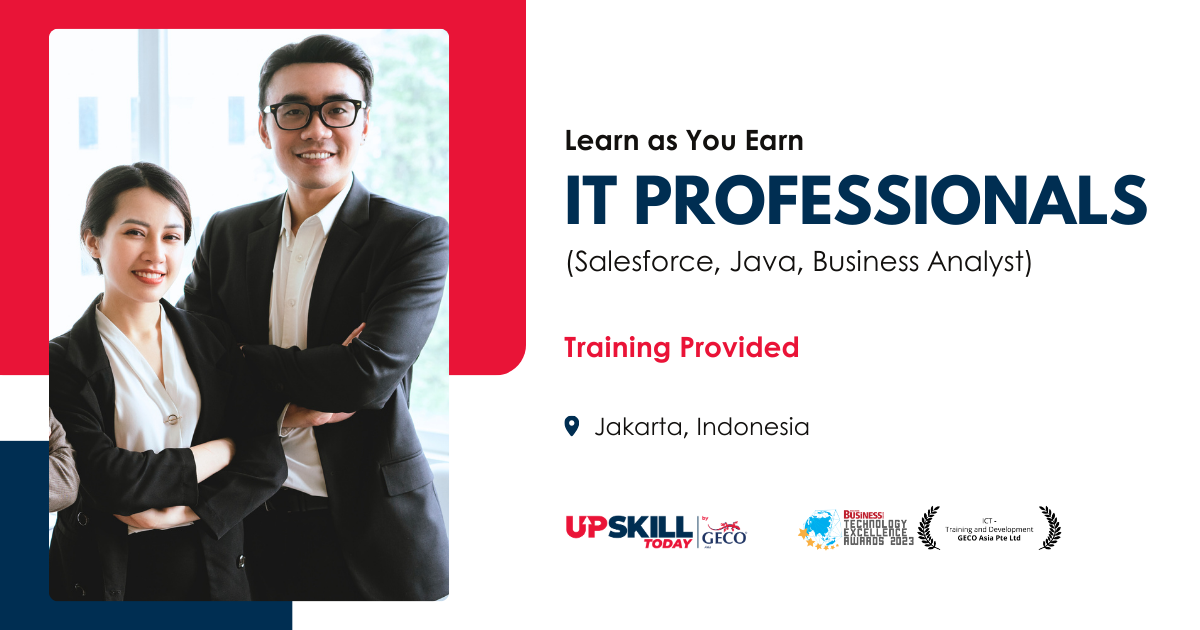 We are seeking for an IT Professionals for an exciting role on a very special program (Upskill Today). You will be enlisted for 4 weeks learning during which you will learn concepts like Design Thinking, Business Analysis, Effective Communication, and a full-fledged technical training program on Salesforce.
The training needs to be undertaken full time but on work from home (WFH) basis. Following the completion of the training and a test, you will be deployed to our software development project.
What do we offer:
This is a Permanent Role with Employment Benefits from Day 1
4 weeks immersive training program in Salesforce.
Training will be on a highly effective learning platform with mentor support and guidance
Salary will be provided during training
Benefits: Competitive Salary / Medical Insurance / Coaching / $ Service Awards
Job Requirements and Qualification:
At least 1 year experience in coding/programming.
Have basic Java/Apex Programing
Experience as Business Analyst in a Banking Industry and handle of some business applications (such call center system, sales incentive and forecasting, digital marketing segment and personalization)
Understand how to run script using test tools like
Excellent Interpersonal Skills.
Self-Motivated Individual.
Keen to learn new technologies.