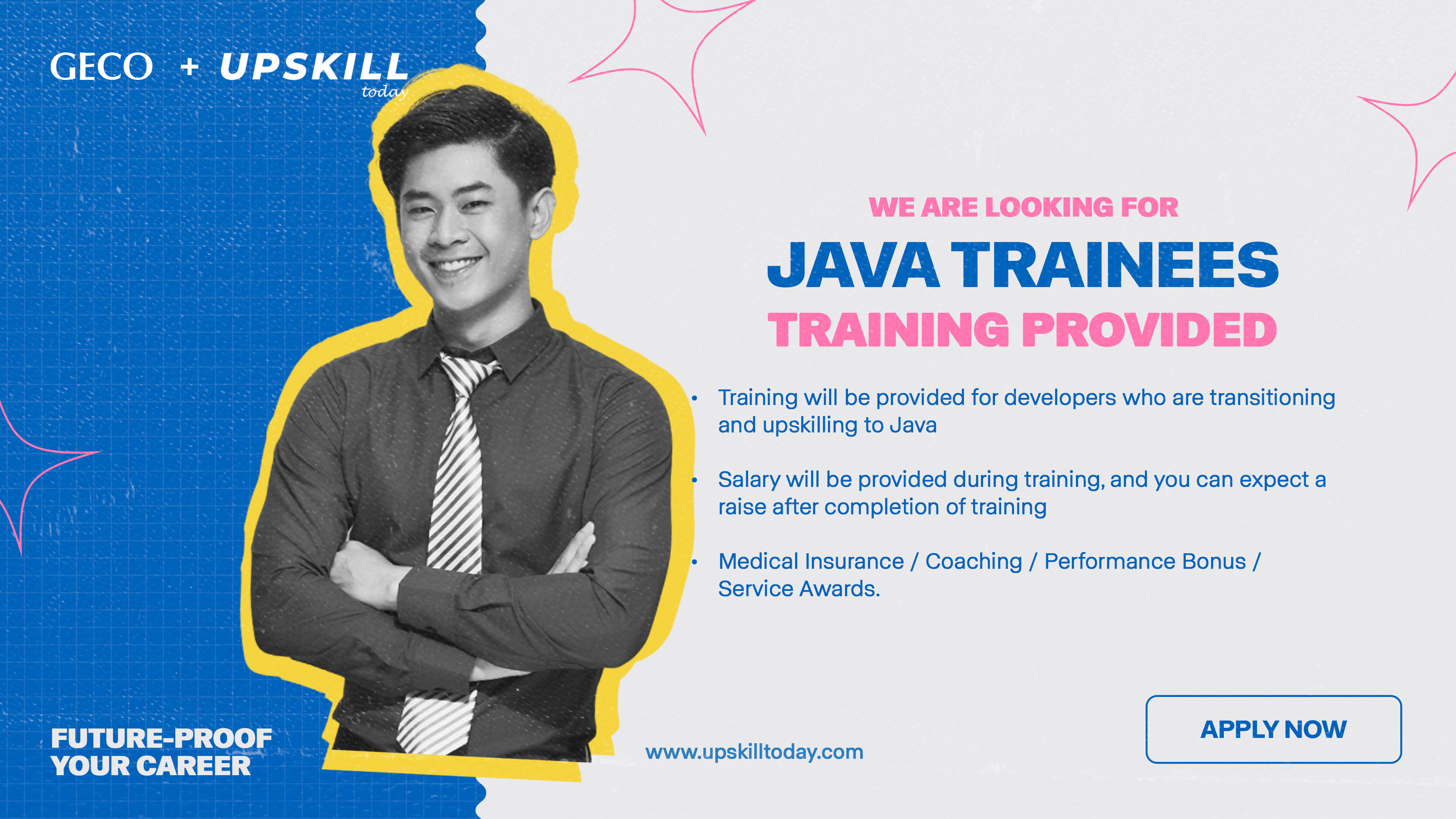 JAVA Trainee (Training Provided)
We are seeking JAVA Trainees for an exciting role on a very special program (Learn as you Earn). You will be enlisted for a 4 weeks learning during which you will learn concepts like Design Thinking, Business Analysis, Effective Communication and a full-fledged technical training program on JAVA (10 modules).
The training needs to be undertaken full time but on work from home (WFH) basis. Following the completion of the training and a test, you will be deployed to our software development project.
What do we offer:
This is a Permanent Role with Employment Benefits from Day 1
4 weeks immersive training program in JAVA or PEGA.
Training will be on a highly effective learning platform with mentor support and guidance
Salary will be provided during training and you can expect a raise after completion of training
Benefits: Competitive Salary / Medical Insurance / Coaching / Performance Bonus / $ Service Awards
Job Requirements and Qualification:
IT Graduate
Have a profound interest in Java technologies.
At least 2 years experience in coding/programming.
Excellent Interpersonal Skills.
Self-Motivated Individual.
Keen to learn new technologies.
Keen to know more? Send us your interest here and we will contact you!