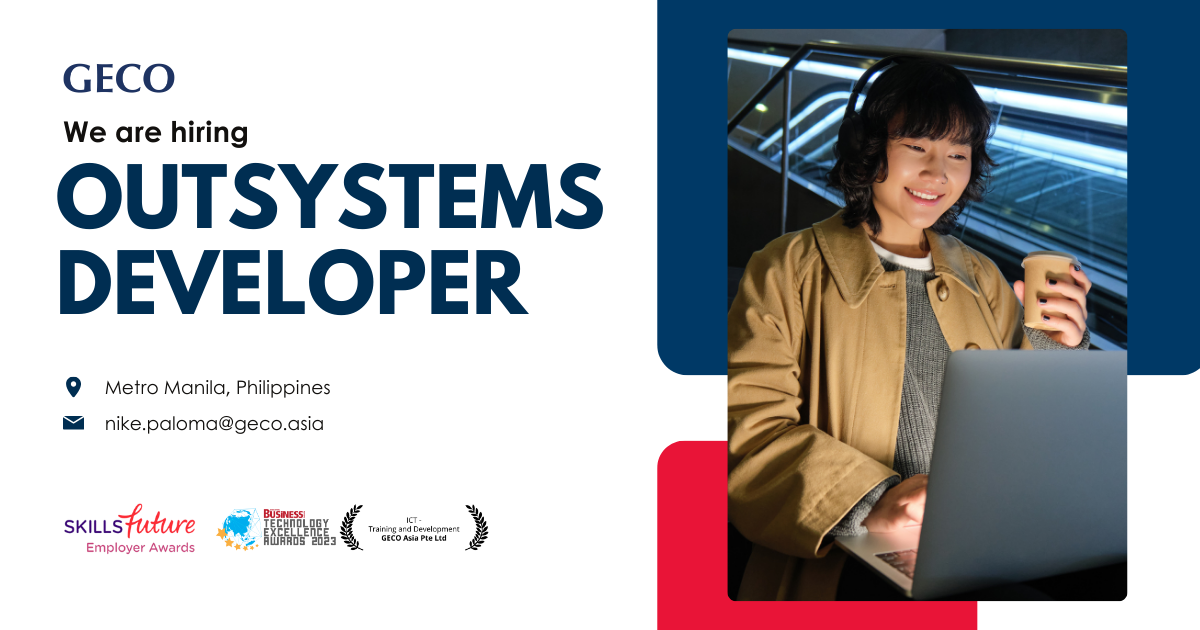 Job Description: OutSystems Developer
As an OutSystems Developer, you will play a crucial role in the development and maintenance of applications on the OutSystems platform. Your responsibilities encompass close collaboration with end-users, development teams, and stakeholders to ensure the successful delivery of requirements and the stability of OutSystems applications.
Responsibilities:
Application Development: Develop reactive applications using OutSystems, adhering to low-code development standards and best practices.
Configuration and Deployment: Assist in application configuration, deployment, and release management tasks.
Application Monitoring and Performance Optimization: Monitor application performance, identify bottlenecks, and provide recommendations for optimization. Conduct performance testing and collaborate with development teams to implement enhancements.
System Maintenance and Upgrades: Perform routine system maintenance tasks, including server monitoring, log analysis, and database maintenance. Contribute to the application's integrity by applying patches, upgrades, and security fixes to the OutSystems platform.
Application Support: Provide technical support to end-users by addressing inquiries, troubleshooting issues, and resolving incidents related to OutSystems applications. Respond promptly to support tickets, prioritizing based on severity and impact. Analyze and diagnose application issues, performing root cause analysis and collaborating with developers and support team members to resolve complex problems.
Documentation and Knowledge Sharing: Create and update technical documentation, including troubleshooting guides, knowledge base articles, and best practices. Share your expertise by providing training to end-users and junior support team members.
Collaborative Problem-Solving: Engage with cross-functional teams, including developers, business analysts, and system administrators, to collaboratively resolve complex issues. Ensure effective communication and coordination between support and development teams.
Qualifications:
Educational Background and Work Experiences:
Bachelor's degree in Computer Science, Information Technology, or a related field (or equivalent experience).
Solid experience in providing technical support and troubleshooting for applications built on the OutSystems platform.
Strong knowledge of OutSystems development concepts, including application modules, entities, logic, and user interfaces.
Proficiency in troubleshooting OutSystems applications, identifying and resolving issues related to data, integrations, user interface, and performance.
Familiarity with incident management processes and experience working with incident management tools.
Basic understanding of relational databases, SQL, and web technologies.
Excellent problem-solving and analytical skills, with the ability to think critically and independently.
Strong communication skills, both verbal and written, with the ability to convey technical information to non-technical stakeholders.
Ability to work collaboratively in a team environment, prioritize tasks effectively, and manage multiple concurrent activities.
OutSystems certifications (e.g., OutSystems Associate Web Developer, OutSystems Support Engineer) are a plus.
Your expertise and contributions will be instrumental in advancing our OutSystems development initiatives. Join us on this exciting journey of innovation and technical excellence!