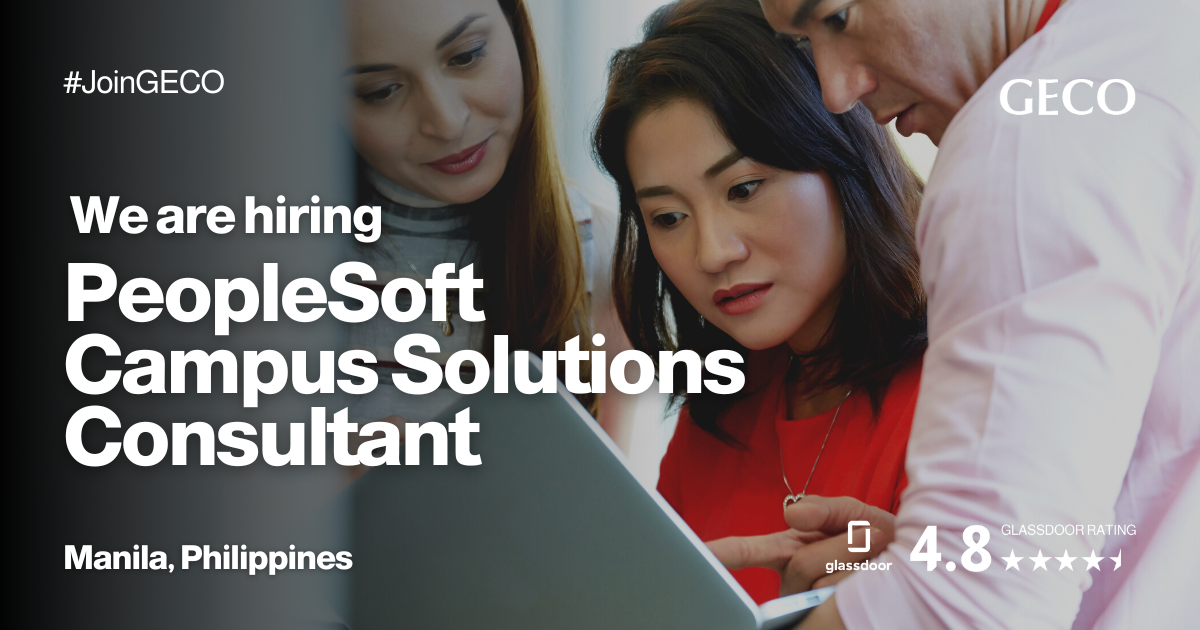 PeopleSoft Campus Solutions Consultant
Geco Asia Pte Ltd is urgently looking for experienced PeopleSoft Campus Solutions Technical and Functional Consultants.
Job Responsibilities:
• Provide professional services in maintaining, supporting and enhancing the PeopleSoft Campus Solutions 9.0/9.2, FSCM, HCM
• Analysing, designing, testing and maintaining the systems
• Enhancement to existing system / new project development work.
• Experience in presenting solution to users
• Maintenance of up-to-date documentation of program changes and testing procedure.
• Coordinate with business users, IT teams, functional and technical consultants to delivery service
• In depth hands-on experience on one of the following modules – Academic advisement, Campus Community, Recruiting and Admission, Student Records, Gradebook and Campus Self-service.
• Basic experience in using PeopleTools to enhance PeopleSoft application is an advantage.
• Knowledge on PeopleSoft 9.2/PeopleTools 8.5x new features and being in the know of latest developments in essential
Join us now!