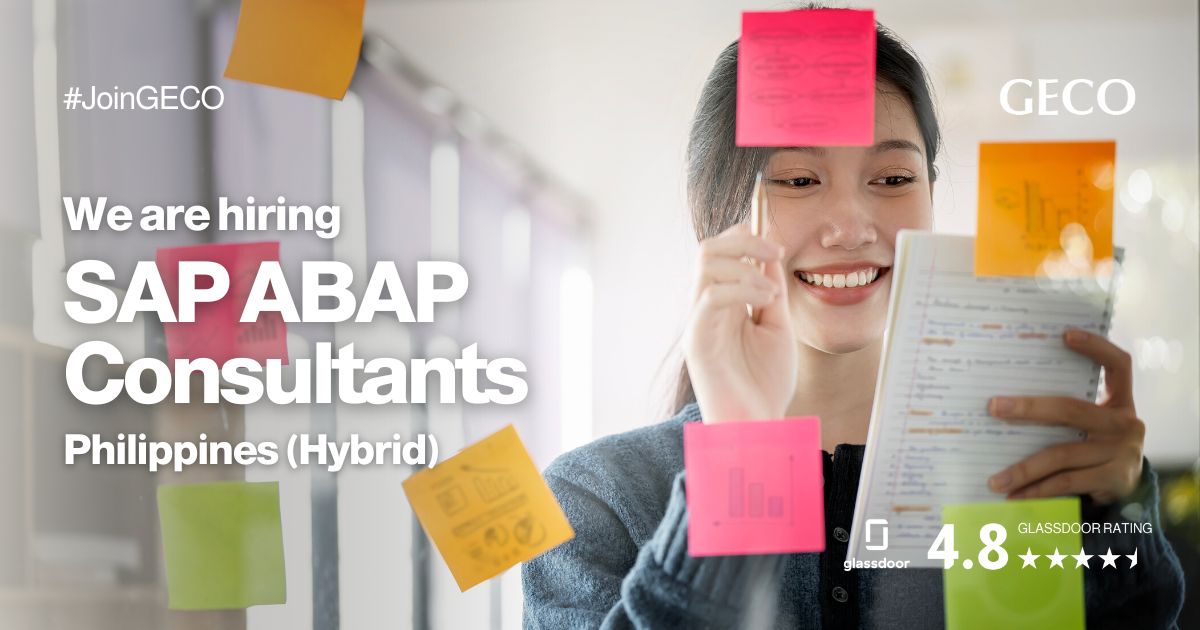 GECO Philippines is looking for SAP ABAP to join our growing team in the Philippines.
Job Requirements & Qualifications:
Bachelor's Degree
Experience in developing Analytical CDS view for Reporting, Analytics Annotations in ABAP CDS build.
Good working experience in SAP S4/HANA transformation projects focusing on technical design, development, system integration, testing, cutover deployment.
Design, build and configure applications to meet business process and application requirements.
Hands-on programming experience with SAP ABAP objects, CDS View, stored procedures, AMDP, Table Functions.
Strong experience in SAP S4/HANA development in areas of CDS / oData/ Fiori and

with development tools like SAP ADT Eclipse IDE, VS Code and GIT for CI/CD

and

of SAP BI reporting tools like Web intelligence.

Prepare detailed technical design documents for requirements to be implemented with end to end design covering front end UI and back end services.
Contribute to test driven development, Prepare, conduct and document application unit, functional, integration, stress Performance testing results.
Prepare, conduct and document application unit testing results Support incident investigation fix and documentation for issue resolution.
We offer superb career opportunity and compensation package. Apply now!