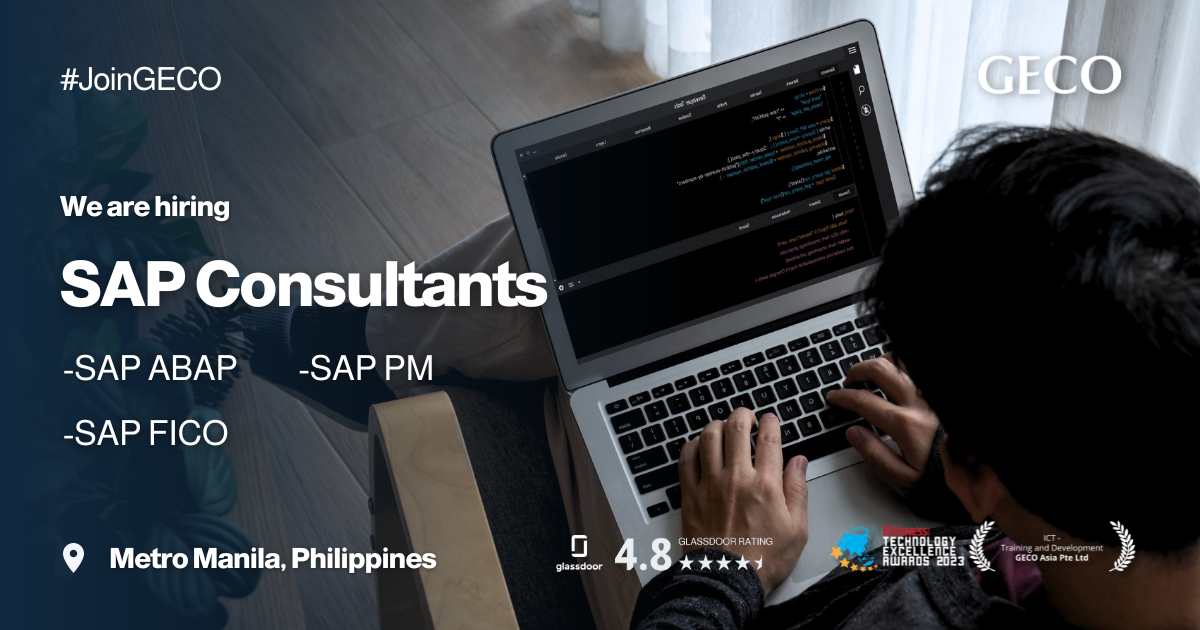 We are currently seeking experienced SAP Consultants to join our team. As an SAP Consultant, you will play a key role in implementing and optimizing SAP solutions for our clients. Your expertise in SAP modules and business processes will be essential in delivering successful projects and providing valuable guidance to our clients.
Education and Experience:
Bachelor's in Computer Science, Information Systems, Business Administration, or a related field.
Proven experience as an SAP Consultant, with a track record of successful SAP implementation projects.
Required Skills:
Strong knowledge and experience in SAP implementation and configuration.
Expertise in one or more SAP modules (FI/CO, PM, MM, ABAP, and etc.) depending on the client's requirements.
Understanding of SAP integration points and ability to assess and resolve system integration challenges.
Familiarity with SAP implementation methodologies and project management principles.
Strong analytical and problem-solving skills to identify business process improvement opportunities and propose effective solutions.
Excellent communication and presentation skills, with the ability to interact effectively with clients and stakeholders.
Ability to work independently and collaboratively in a team environment.
Flexibility and adaptability to manage multiple projects and changing priorities.
Apply now and be part of a dynamic and challenging work environment where your skills and expertise will make a difference.