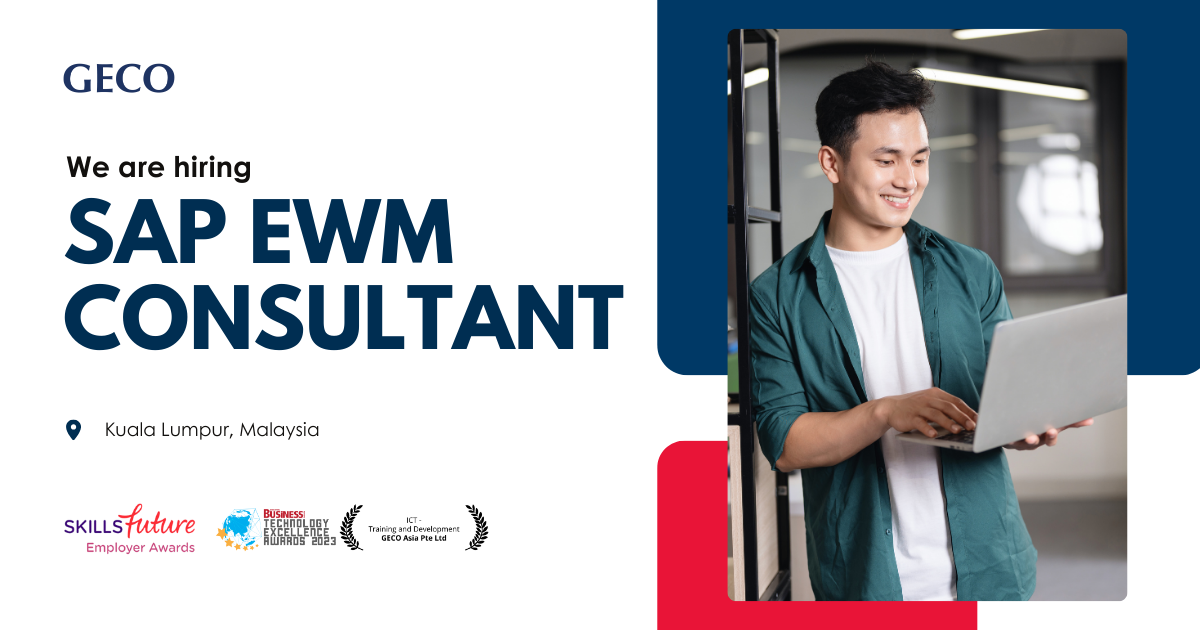 We are looking for a skilled SAP EWM Consultant with expertise in Inbound and Outbound processes, specifically in Batch Determination. The EWM consultant should be able to understand the change required in existing Inbound and Outbound Process, Provide Solution Design document, Highlight Gaps, Write Functional Specification and perform Testing. The Consultant//Expert should have knowledge of Implementing Decentralized S/4HANA EWM.
Key Responsibilities:
Lead and participate in SAP EWM implementation projects, focusing on Inbound and Outbound processes with Batch Determination.
Configure and customize SAP EWM to meet client-specific requirements.
Design and implement efficient Inbound processes within SAP EWM, ensuring accurate goods receipt, put away, and quality control.
Collaborate with stakeholders to streamline processes related to goods receipt, packing, and handling of materials.
Develop and implement optimized Outbound processes within SAP EWM, including order picking, packing, and shipping.
Ensure compliance with customer-specific requirements and industry standards.
Collaborate with other SAP modules and external systems for seamless data integration.
Configure Batch Determination functionality within SAP EWM to support the tracking and handling of batches in warehouse processes.
Qualifications:
Proven experience as an SAP EWM Consultant with a focus on Inbound and Outbound processes and Batch Determination.
Strong understanding of warehouse management processes and best practices.
Hands-on experience in SAP EWM configuration and implementation.
Excellent communication and interpersonal skills.
Ability to work independently and as part of a team in a dynamic and fast-paced environment.
Certifications in SAP EWM will be an advantage.