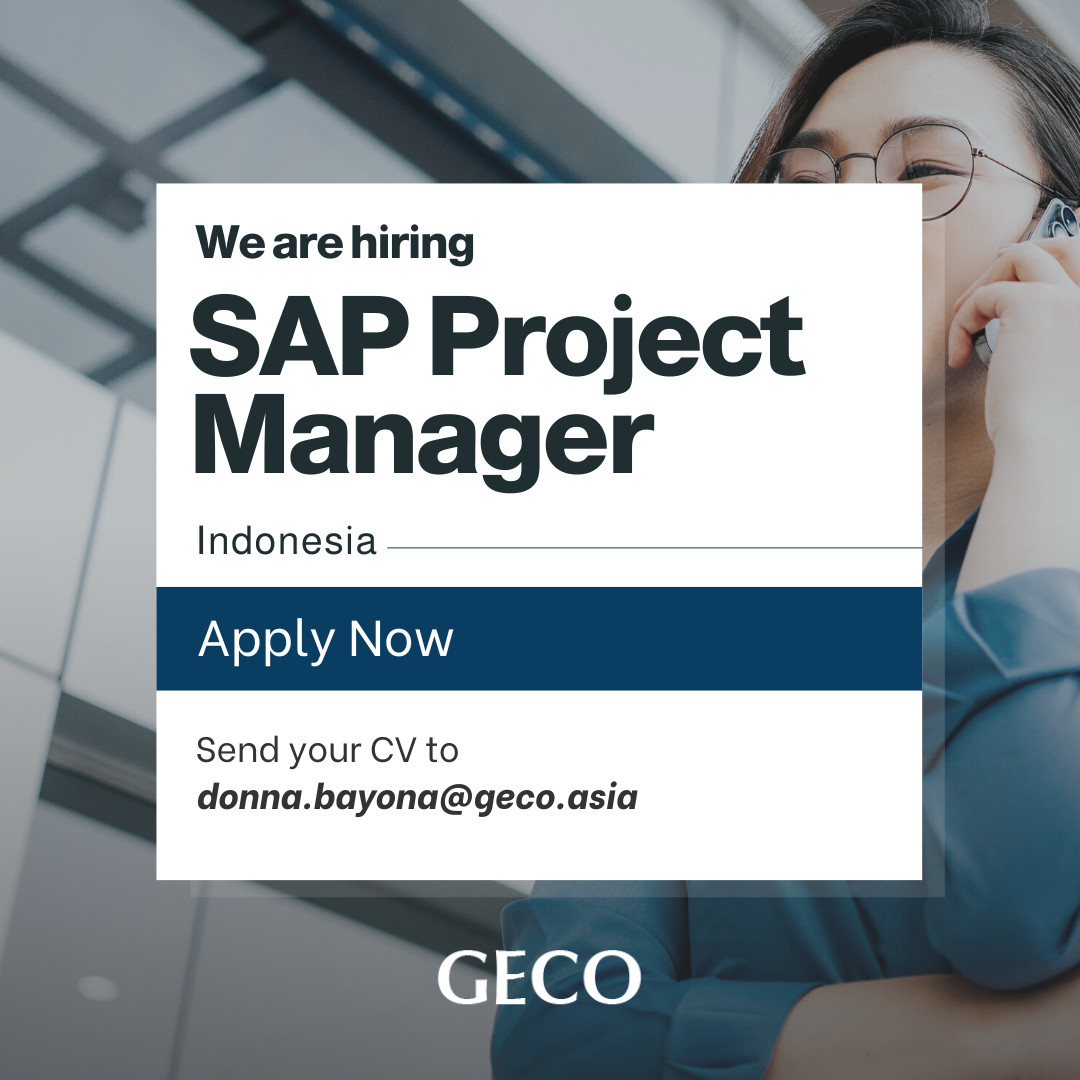 SAP Project Manager (Part-time / Remote)
GECO Asia Pte Ltd is now looking for experienced and ambitious SAP Project Manager to join our team of SAP Experts for a promising project in Indonesia.
The roles is for a Blockchain based project on sustainability that requires up to 2 days a week commitment for the whole project duration.
Don't miss this amazing opportunity! Share your updated CV to donna.bayona@geco.asia now or you may also apply on this platform.
Job Requirements & Qualification:
Minimum 5 years experience in managing customer engagements in the agriculture space in Southeast Asia; preferable palm oil and palm oil derivative experience.
Ability to be quickly enabled in core GreenToken functionality and project requirements to help facilitate direct support and dialog with supply chain members. This enablement will be provided by the GreenToken team.
Experience working with multiple, concurrent supply chain partners.
Flexible working hours to co-ordinate with the global team
Bilingual skills in fluent in English and Bahasa is an advantage
Work is estimated for 1 – 2 days a week.
Job Roles & Responsibilities:
Represent the GreenToken team locally with the project's Indonesian stakeholders.
Provide overall project management support for enablement and deployment activities.
Act as first point of contact for local supply chain partners questions regarding the application and overall project.
Work with local supply chain partners on requirements and application enablement when communication in Bahasa is required.