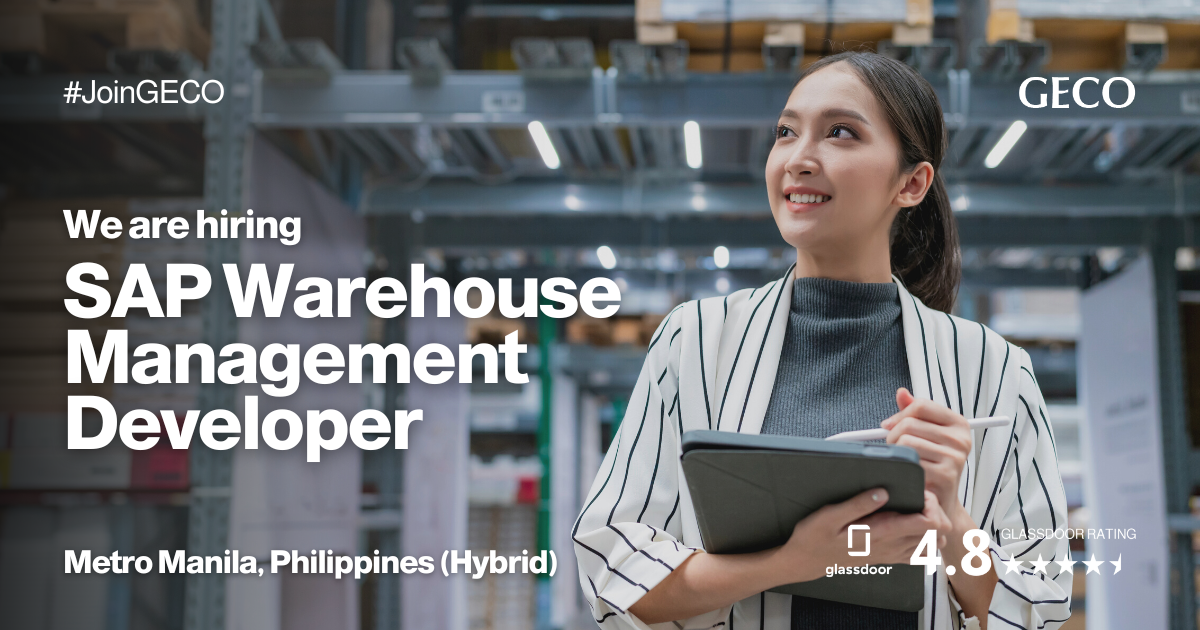 We are looking for an experienced and enthusiastic SAP Warehouse Management Developers to join our team in the Philippines.
Job Responsibilities & Qualification:
Bachelor's Degree
Analyze and resolve Incidents, Service Requests and Change Requests related to SAP WM
Conduct full phase testing on changes related to Incident, Service Request and Change Request.
Manage incident to closure, involve other teams and Level 3 support as required
Coordinate client IT and client business users on the issues and requests raised, gather requirements and coordinate until resolution
Actively manage the open incidents in the SAP Support queue and ensure detailed updates, follow-up and resolution and closure
Adhere to project management office requirements actuals tracker, root cause inputs, time reporting
Adhere to project contract requirements meet incident SLA, deploy changes within agreed timelines.
We offer superb career opportunity and compensation package. Apply now!