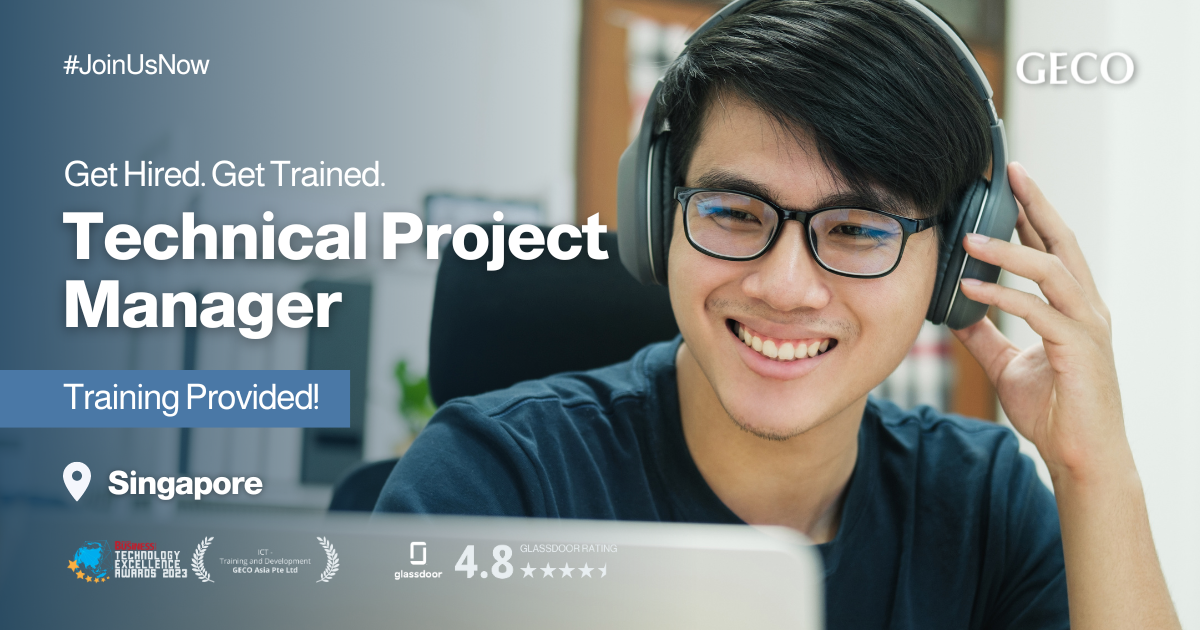 Technical Project Manager - Training Provided!
We are looking for motivated IT Professionals who are interested to upskill their technical expertise to become a Technical Project Manager.
If you possess the basic skill requirements and has passion on IT + Project Management , then you are the person we are looking for. Apply now!
Job Requirements & Qualifications:
Must Have:

Bachelor's degree in a technical field (Computer Science, Engineering, or related discipline) is required.
Experience in a technology-based industry (Project lead/Jr PM)
Prior experience with CRM loyalty, eCommerce, mobile app, point of sales system, and data analytics.
Knowledge of various software development methodologies, systems, tools, and cloud hosting.
Proficient in project management software and tools.

Good to Have:

Experience as a Technical Project Manager or similar role.
Exceptional leadership and team management skills, with the ability to motivate and inspire cross-functional teams.
PMP certification, Scrum or equivalent is a plus.
Familiarity with Atlassian JIRA and plug-ins
Knowledge of design software and programming languages.

Ability to plan, execute, and monitor projects within strict deadlines and budgets.
Strong analytical and problem-solving abilities, with a keen attention to detail.
Excellent verbal and written communication skills, with the ability to present complex information in a clear and concise manner.
Organized and independent worker with strong desire to learn.