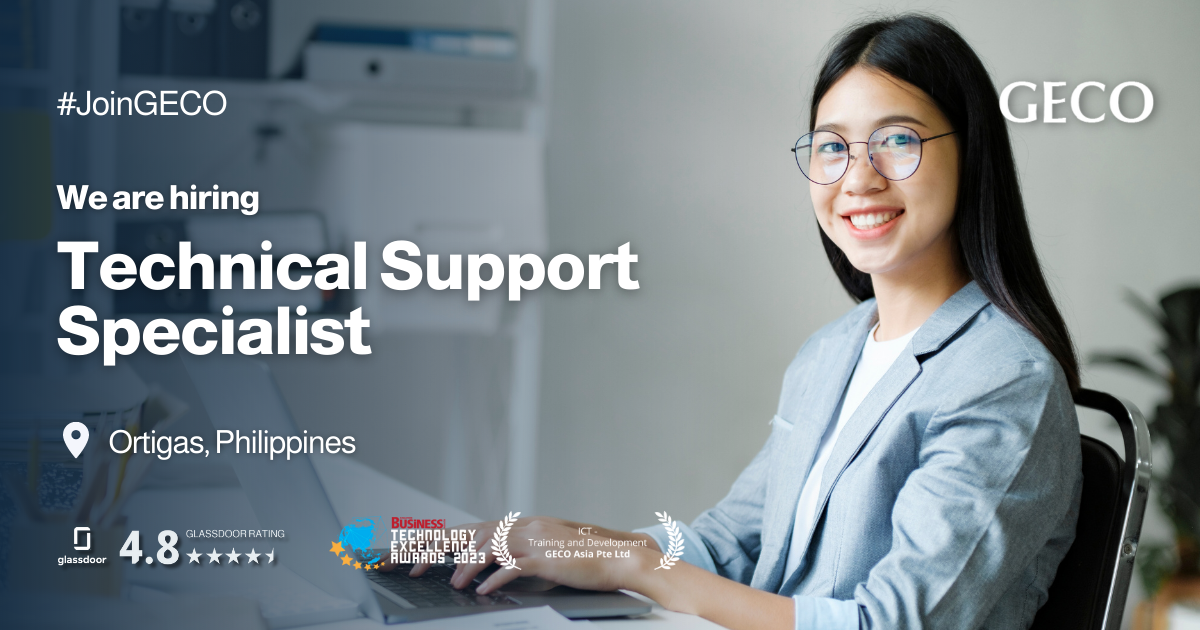 We are excited to announce an opportunity for highly motivated and experienced Technical/Business Support Specialists to join our dynamic team. The ideal candidate will have good business acumen with basic or advanced knowledge of sales processes (quote to fulfill) and systems(CRM). He/she has strong communication, and interpersonal skills, but also a good understanding to translate business requirements into technical instructions.
Qualifications:
• Bachelor's degree or related experience in any related fields (sales, support, business management)
• At least 3+ years of experience in technical, business, or other types of support desk or sales operations roles
• Saas/Cloud experiences are a benefit
• Fluent in spoken and written English – Experience in working with different cultures from across the world
• High customer/user empathy
• Ability to work independently and as part of a team
• Strong problem-solving and analytical skills
• Ability to work in a high-pressure environment and manage multiple tasks/support channels and priorities
• Flexible and adaptable to changing work schedules and requirements
• Knows how to find the balance between quality and speed, standard procedures and interpretation towards a solution
Responsibilities:
• Provide technical and business support for sales and customer-facing roles along core systems (CRM) and processes (quote to fulfill).
• You will execute so called "Technical checks" required to execute a sales deal.
• Handle and resolve end-user business inquiries by: detecting the issue through relevant questions, guide the user through troubleshooting steps, identify and hand-over complex scenarios or escalations through the right channels
• Execute across multiple support channels: knowledge bases, chatbots, tickets, system workflows, zoom/call-out, MS Teams collaboration…
• Navigate varying rules and exceptions, handle exceptions and escalations
• Translate business requirements into technical direction, building relevant understanding and communication skills for each audience
• Multiply your support expertise and knowhow by sharing observations, learning, recommendations,… with peers
• Be an advocate of our systems, processes, data, confidentiality, and compliance
• Collaborate with other support teams and multiple Cloud LoBs harmoniously
• Step-up during critical QEC times (e.g. working weekend or OT shifts)
• Deal with pressure and escalations through empathy
• Work within this 24hr service with planned schedules (9hrs incl. 1hr break and required handover times) as follows
o Americas time zone (6 positions) – 10:00 pm – 7:00 am
• Deliver work mostly virtually but with a potential change to in-office either 2/5 days or 1/5 days for team members with lengthy travel times as agreed with the team lead
Join us now!